"When I get a little money, I buy books; and if any is left, I buy food and clothes." Erasmus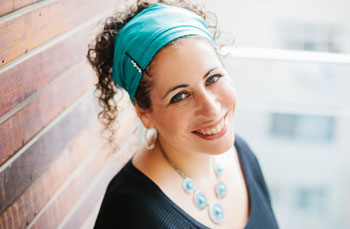 My name is Deborah Meghnagi Bailey. I have been a professional book editor since 2003, when I was retained first as senior editor, then as editorial director, at The Toby Press, an independent publishing house, where I was responsible for bringing many critically acclaimed and award-winning novels to print. Since 2010 I have been working as a freelance editor and writer.
I have edited upwards of sixty books across many genres, including literary fiction, mystery/crime, historical fiction, science fiction and fantasy, fiction in translation, and non-fiction. Working at a small literary publishing house, I was not limited to one specific role, as I might have been in a larger house. This meant that I gained experience in many areas, from evaluating submissions and writing detailed critiques for potential authors, to doing detailed developmental line-editing on accepted submissions, to the simpler but no less skill-based tasks of copy-editing and proofreading.
I have a degree in English language and literature from Leeds University, England, and certificates in proofreading and copy-editing from Chapterhouse Publishing. Before I started out in book editing, I worked in other types of editing: I spent a year editing an encyclopedia, and two years editing and writing web content for an online communities internet company. As a freelancer, one of my regular gigs has been as copy-editor of a bi-monthly history magazine.
I offer a wide range of editorial services. I am also a skilled ghostwriter, specializing in memoirs. I recently completed a biograpy of Robert M. Beren, commissioned by Ohr Torah Stone Institutions. A book I wrote for Kol Menachem Publishing House will be published soon. Please click through to the other pages of the site for more details. As someone who loves the written word and who has spent her entire career dedicated to it, I look forward to hearing from you!